MMX
MMX is an international home appliances brand with a presence in America, Korea, Japan, China and over the past 6 years (and growing), a strong foothold in Malaysia.
Excellency first
We're not just your average regular household brand, MMX aims to provide quality products without sacrificing design, affordability, and excellent after-sales service. Over the years, we've built a reputable brand in Malaysia, and we're proud of how far we've come.
Stylish Products
In any modern home concept, every detail affects the look and feel of your home. While we take pride in the practicality of our products, we also focus on the aesthetic part. Every curve is designed to fit into a modern home. Whether you prefer a minimalist home or with European influences, our stylish products will always fit in. Many of our first-time customers have returned to purchase a variety of products from us, which is a true testament to our brand.
Functionality with Quality
At MMX, we focus on functionality and quality. Our customers deserve the best, and we're always open to feedback from customers. We are constantly researching better products for our customers while making them affordable for everyone. A good quality product doesn't have to burn a hole in your wallet, as we believe that everyone deserves the best for their home.
Impeccable Customer Service
We place the utmost importance on customer service. As users ourselves, we understand the struggles of not getting a reply when we have enquiries. At MMX, our friendly customer service personnel is ready to assist with any queries and help to provide a solution within 24 hours (working days). If the customer resides within Klang Valley, we will fix the defective product immediately. We also uphold our promise - if the product cannot be repaired, we will exchange it 1:1.
SIRIM CERTIFIED
Pair large text with an image to tell a story, explain a detail about your product, or describe a new promotion.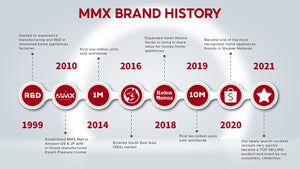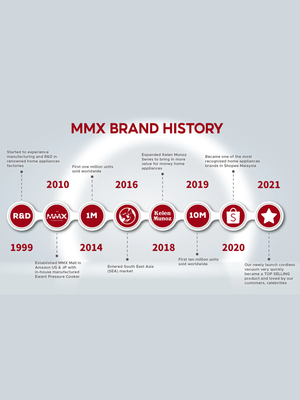 Get in Touch
Feel free to contact us on any of the platforms listed, we're ready to assist. For urgent enquiries, please WhatsApp our customer service team, and they will get back to you as soon as possible. Follow us on our social media accounts (Facebook, Instagram, YouTube) to get regular updates!