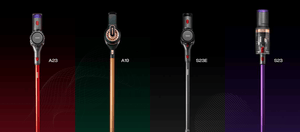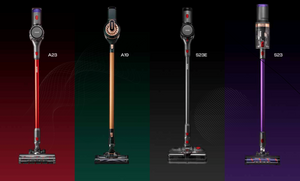 step up your cleaning routine
dry and wet vacuuming
Allows you to vacuum, sprays and mop at one go. Much easier!
super mop
2 in 1 vacuum
Super easy to clean! Being a powerful cordless vacuum, this vacuum also can vacuum and mop at the same time.
Premium vacuum cleaners
Dust Sensing Technology
This technology will increase the suction once it detects if the particular area has more dust and dirt
very versatile
multi-purpose Cleaning
Very versatile to be used in many different cleaning situations as it comes with Dust Mite Brush, Crevice Tool and Soft Brush
Very efficient
super charge and long lasting battery
Our newly upgraded technology for S230 is the Super Charge and Powerful battery. It only needs to charge for 2-3 hours and can extended working time up to 50 minutes. With unique Breathing LED Lamp, cool little breathing style lamp that will indicate the battery level to easily see what is the battery status with a quick glance
Our Vacuum Collections
Powerful in cleans up dust, dirt, spills and stubborn stains.